Commercial Mirror Measure to Fit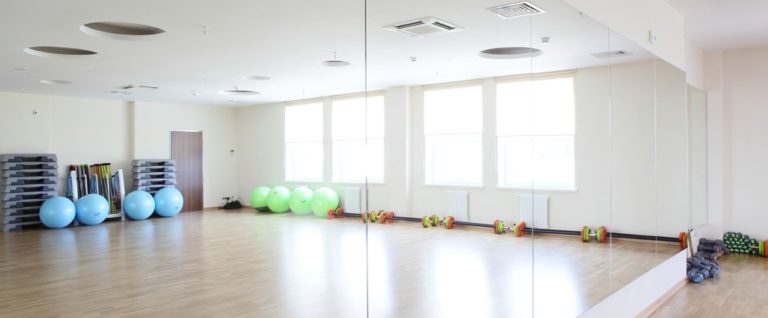 By working on the philosophy of supplying quality mirrors and exceptional service at a good cost. Our crew of glass specialists provides the maximum degree of craftsmanship ensuring that our customers are completely happy with each mirror installment.
Our quality mirror may be trimmed to any size for floor to ceiling, restroom or attribute wall installations. Even a Royal Glass mirror may make a room look more spacious and reflect an outdoor view if needed.
Key Characteristics

High Quality 
Professionally quantified and installed
Custom Made/Cut to size
Clear and tinted mirror
Polished edges/Bevelled edges
Thickness — 5mm 
Residential Settings 
Bathroom mirror/ Wardrobe Mirror/ Fitting Mirror 
Commercial Settings 

Hotels /Hair Solons/Restaurants/ Fashion Store/ Function/ Pilates /Floor to Ceiling Mirror 
Royal Glass provide and install mirrors at a broad selection of commercial properties. All installations comply with current building codes and are quantified by competent glaziers to guarantee a perfect match each time.
Ring Royal Glass Team Member to Find out More Today 0800-769-254
Related Products and Services
Royal Glass Customers Reviews
"Great work constructing glass pool fence. Attention to detail in planning. Good communication"
"The technician was very polite and efficient and also gave some advice that was very important. I will definitely use this company again!"
'So happy with the service, product and price. Communication was fantastic and whatever they said they would do, they actually did. Very prompt and pleasant to deal with. We are Very happy."
"I was very happy with the quality of work and the job was completed in good time. Was very happy that broken glass was taken away. Price was very reasonable. I would certainly use Royal Glass again and would highly recommend to anyone, thank you."
"Could not have asked for better tradies! Roxy was very responsive. Received a quote and locked down installation within the day. The work was done to a high standard. They were also very accommodating - it was initially installed the wrong way (door opened outwards instead of inwards) as we forgot to specify beforehand, but they removed and reinstalled immediately with no fuss at all. I would highly recommend Royal Glass, and would certainly go with them again in future."
"Excellent communication , prompt response, very quick order complete within 2 days. Very reliable highly recommended."
""Very efficient communication. From start to finish they were professional, honest and reliable. I would 100% recommend this company again. Roxy is great at keeping you informed every step of the way. They come on time, checked the wall space, provided an honest quote. Came the following week on time and installed the mirrors promptly and took care of everything. I'm so pleased! Can not fault them.""
"Royal Glass completed a job for us, installing a shower glass. They were extremely efficient, well priced, friendly and great with communication. Thanks so much for completing our job. We will definitely be using them again in the future.
"very good company , quick communication ,best price found. work was done quickly and correctly. would use them again."
"I highly recommend this company. Work was quoted promptly and gave the best price to replaced the window rubber seal and a glass pane. Excellent communication from Roxy. Great crew! Thank you Royal Glass.
"Very quick to respond and was able to slot me in for the same day. The team turned up on time, did a great job, and left without leaving a mess. Very pleased with the result
"Royal Glass went above and beyond with their service. There was a problem with the shower that was supplied by us and they came back to fix it with out any hassles. Very prompt, very professional. All round great experience. Thank you!"
"We found Roxy and the team at Royal glass great to deal with and they did a very good job. Communication was very good and they showed up on time. We had a minor adjustment that needed to made after the job was completed that was done straight away the next day with no fuss."
""Excellent from start to finish. We had glass balustrades installed to our three upstairs balconies. One of them was very awkward and required custom design which Royal Glass were able to do. Communication from Roxy was excellent throughout - we knew what was happening and when. The two men who worked on the job were polite, professional and worked tirelessly (one day over 10 hours) to get the job done on time. We thoroughly recommend.""
"Roxy did a great job - really pleased with the result. Comms were prompt and clear throughout the whole process which I appreciated. Happy to recommend."
"Brilliant, brilliant- arrived on time, great job and very happy to recommend to anyone wanting professional glass company"
"Quick turnaround and great quality workmanship, the silicone was applied immaculately. Roy the technician was friendly, professional and was even happy to change the sealant colour when I changed my mind half way though. Would highly recommend this company"
An excellent job by Roxy and Roy. Excellent quick communication, very knowledgeable, came when they said they would, completed when they said they would. Tidy and top workmanship!!"
"Excellent communication and very tidy work. Cost saving options provided and good workmanship. Will defiantly recommend and use again. Thanks"
Royal Glass Services Directories
Glass splashbacks are very popular for kitchen. Many people want and install it. Why people do so? There are many major benefits of using glass
Read More »